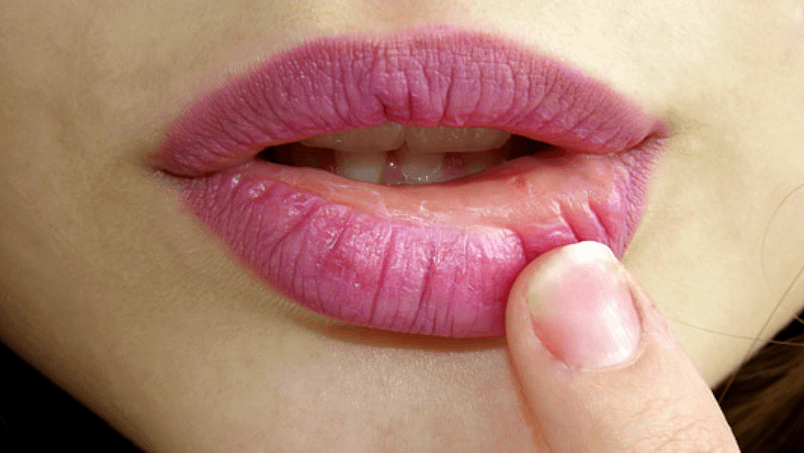 Bright red or vibrantly pink lips have always been a highly-coveted facial feature for ladies. However, even though applying lipstick is a vital part of any makeup routine, applying it every single day can become quite a chore. With all the wonderful permanent makeup advancements being made,  it is no wonder that semi-permanent lip coloring has continued to grow in popularity.
Semi-permanent lip coloring isn't simply for the outer edges of your lips, nor are they meant to plump your lips, as injections do. Essentially what your cosmetic specialist does during lip color is outline the lips with color and then fill them in, with specific and circular brush strokes, in order to create a blended and shaded appearance. Not only does this play into the targeted natural appearance, but it also ensures a quicker and more comfortable recovery.
At Skin by Sarah, our artists are extensively trained in various techniques and styles, including specialty procedures for corrective purposes. From a natural, flirty blush to a statement-making color, we will utilize the right permanent lip technique that will suit your style.
Book Now
The Benefits of Permanent Lip Color or Shading
Sure, you could continue having to constantly reapply and spend money on lipstick, but don't you think it's time to step into the future of beautiful lips? If you're ready to upgrade your lips into the lips of your dreams, semi-permanent lip coloring is the option you have been waiting for. With this quick and simple lip procedure, you will have the lips you have always wanted with little to no effort required.
Here are just a few of the reasons that women around the world are turning to semi-permanent lip coloring:
No-fading – Traditional lip color solutions often fade or smudging, within a few hours of application. Once your lips have been enhanced with semi-permanent lip coloring, they will look perfect allday, everyday.
Enhance natural lip shape – Determining how to best apply lipstick so that it complements your lips natural shape can be tough. At Skin by Sarah, our team will help you assess your facial structure and lip shape to create a look that enhances your natural beauty.
Save money – Once you have semi-perminante lip coloring done, you won't have to buy lipstick anymore.
Always ready – After getting semi-permanent lip coloring, you can skip your morning makeup routine and still look great! This is especially great on days that you just don't want or need a full face of makeup.
Book Now